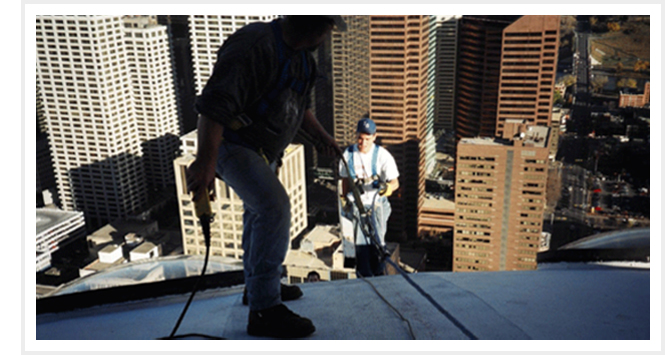 Welcome
Mission Statement
Our goal is to provide every client, both existing and new with high quality products and service. Each to be delivered with integrity, understanding, value and accountability.
Complete Fall Protection Solutions
Complete range of services from site assessment to custom system design. For new construction or existing sites. We work with engineers and suppliers providing systems which are safe, compliant, economical and user friendly. Custom components are fabricated in our own CWB certified facility.
---
Click on any of our thumbnails to see a larger version.

Alberta Specialty Services Ltd. Our parent company was established in 1984, as a window washing contractor. Alberta Specialty Services quickly made a name for itself. As its clientele grew so did the need for Fall Protection. Turn-Key Fall Protection Inc. was established to provide Alberta Specialty Services with the proper Fall Protection without a third party. With the change of building and Labor safety laws, Turn-Key began contracting Safety Equipment. Turn-Key Fall Protection started designing and installing Fall Protection Solutions, shortly after. Specializing in custom Fall Protection. Working with architects and engineers they provide the best possible solutions in any environment. As well as maintaining all of our installed solutions we maintain, test and certify existing systems.